Maria Magdalena Campos-Pons
Maria Magdalena Campos-Pons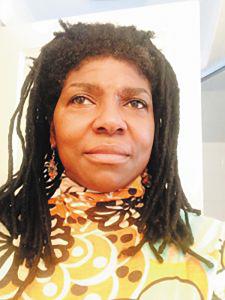 Untitled, 1997
Installation, handmade paper, 10" x 20"
Maria Magdalena Campos-Pons was born in in 1959 in the province of Matanzas, in the town of La Vega, Cuba. She grew up on a sugar plantation in a family with Nigerian, Hispanic and Chinese roots. Her polyglot heritage profoundly influences Campos-Pons' artistic practice, which combines diverse media including photography, performance, painting, sculpture, film, and video. Her work is autobiographical, investigating themes of history, memory, gender and religion and how they inform identity. Through deeply poetic and haunting imagery, Campos-Pons evokes stories of the Trans-Atlantic slave trade, indigo, and sugar plantations, Catholic and Santeria religious practices, and revolutionary uprisings.
In the late 1980s, Campos-Pons taught at the prestigious Instituto Superior de Arte in Havana and gained an international reputation as an exponent of the New Cuban Art movement that arose in opposition to Communist repression on the island. In 1991, she immigrated to Boston, and has had solo exhibitions at the Museum of Modern Art in New York, the Indianapolis Museum of Art, the Peabody Essex Museum, and the National Gallery of Canada, among other distinguished institutions. She has presented over 30 solo performances commissioned by institutions including the Guggenheim and The Smithsonian's National Portrait Gallery. In 2017, she received the endowed Cornelius Vanderbilt Chair at Vanderbilt University in Nashville, Tennessee.
Art Work