Letter From The Director
Welcome to the Center for Latino Arts and Culture (CLAC) at Rutgers, the State University of New Jersey!
The CLAC is dedicated to building a creative space where the Rutgers community can discover and critically explore what it means to be Latino/a in the United States.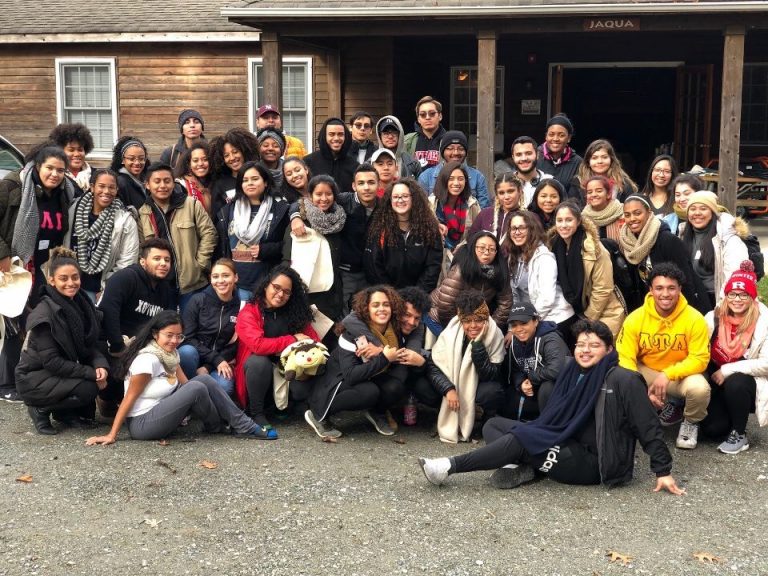 Our programs and services use the arts and culture as the impetus for educational change.  Every year, we work with students in ways that enhance student leadership and organizational capacity, raise awareness about Latino arts and culture, and build bridges of understanding across difference.
We strongly believe in providing a supportive environment where a person's identity and expression are respected and valued. We are strongly committed to multicultural education, diversity, and bias prevention, and welcome ideas for programs that promote social justice and positive inter-group relations.
Please feel free to visit the CLAC and meet with me and members of our staff.
Sincerly,
Carlos Fernandez, Ph.D
Director
Mission
The Center for Latino Arts and Culture is a student-centered, inclusive community where students can better integrate experiential, academic and service learning about Latinx/a/o arts and culture in order to become strong leaders and responsible global citizens.
Vision
The Center works to create a welcoming, supportive environment that values intersectionality and social justice. We advocate for the well-being of our students and work to create effective access to University services and resources. Through intentional collaboration with academic and student affairs units, the Center works to enhance Latinx student recruitment, retention and successful graduation at Rutgers University.
History
The Center for Latino Arts and Culture was established in 1992 by a committee of Latino faculty, staff, and students from Rutgers, The State University of New Jersey.
Between 1992 and 2017, the Center was housed at 122 College Avenue in a ca. 1910 two-story American Foursquare house-style on the College Avenue Campus in New Brunswick. In 1995, the front portico was adorned with a mural by artists Luis Collazo and Jaime Zuñiga. A new mural by Trenton-based artist Ricardo Coke was created in 2011. In 2017, the Center was moved to 172 College Avenue, across Alexander Library. A new mural was created for the Center's west wall by Ecuadorian-born and Rutgers alumni Lenny Correa.
Isabel Nazario served as founding director for the CLAC from 1992 through 2002. The Center continued under Nazario's leadership as Executive Director of the Office of Intercultural Initiatives from 2002-2004. In 2004 Nazario was appointed Associate Vice President for Academic Partnerships in the Arts and Humanities.
Since 2005, the Center has been directed by Dr. Carlos Fernandez.
The Center for Latino Arts and Culture is under the Office of the Vice President for Student Affairs. Funding for the Center's operations and programs is provided by Rutgers, The State University of New Jersey.
Additional funding has been provided through grants from the Geraldine R. Dodge Foundation, Mid-Atlantic Arts Foundation, NJ State Council on the Humanities, NJ State Council on the Arts, the National Endowment for the Arts, Chamber Music America, the Rockefeller Foundation, Johnson & Johnson, Hitachi America, Merrill Lynch, and Merck.