Inez Aponte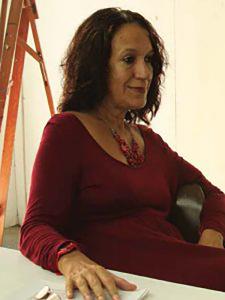 Morivivi, 1999
Lithograph, relief, chine-collé, digital inkjet elements, 44.5" x 33.5"
Inez Aponte is a Puerto Rican artist whose artistic expression comprises diverse media: drawing, painting, mixed media, installations and video. She studied at Pratt Institute in Brooklyn, New York. Her education during the 70's led Aponte to profound questionings about social systems, state institutions, civil rights and social justice. Her work nurtures from this trajectory, developing into a work of observation and social criticism mixed with a great sense of humor. In addition, the conceptual approaches of the 1960's, rooted in the Dadaism from the turn of the century, have been the major influences in her work.
Aponte obtained a B.A. in Psychology at the University of Puerto Rico and pursued a BFA in Drawing and MFA in Painting at the Pratt Institute in Brooklyn, New York. She has exhibited her work at the Puerto Rico, Spain and the United States, with exhibitions at Rutgers University, New Jersey; Instituto de Cultura, Puerto Rico; Organization of American States, Washington D.C.; and Pratt Institute, New York. She has also represented Puerto Rico at exhibitions in Ecuador, Mexico, Germany, and Spain.
Art Work