Annalee Davis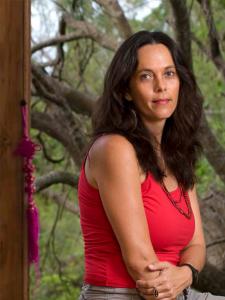 Raw Testimonies, 2000
Lithographs and linocuts, each 20" x 10"
Annalee Davis was born and working in Saint Michael, Barbados. She received a B.F.A from the Maryland Institute, College of Art and an M.F.A. from Rutgers, The State University of New Jersey. She has been making and showing her work regionally and internationally since the early nineties. Her body of work includes installation, video, sound work, printmaking, drawing and painting.
Since 2011, Davis has been the founding director of the artist-led initiative – The Fresh Milk Art Platform Inc. An experiment, a cultural lab and an act of resistance, Fresh Milk supports excellence among emerging contemporary creatives locally, throughout the Caribbean, its diaspora and internationally. Located on a working dairy farm and a former sugar cane plantation, Fresh Milk is a nurturing entity; transforming a once exclusive space to become a freely accessible platform with programming supportive of new modes of thinking and interfacing.
Annalee is a part-time tutor in the BFA program at the Barbados Community College.
Art Work