Karin Weyland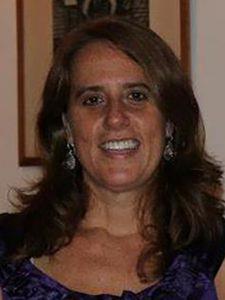 El viu tocando palos/Catalina com panderos, n.d.
Photographic prints, b/w, 12" x 18"
Karin Weyland, Ph.D, is trained as a Yoga Therapy teacher, Vipassana Meditation, Buddhist psychology, Reiki, Shamanic Healing Journeys, and Rebirthing. She is also a visual artist, non-fiction Latina writer and sociologist.
Born and raised in Buenos Aires, Argentina, Karin pursued her career in the United States and the Caribbean in the eighties and nineties. She has taught for over twenty years in the university system, and she is the author of articles and books on gender, migration, and spirituality.
A graduate from The New School for Social Research in New York City, she has been active in social justice and human rights issues for Latina women since the early nineties. She currently facilitates writing/healing groups for women under StarMoonSky.
Weyland is founder and director of the Melassa Foundation, a non-profit organization dedicated to the transnational organization of Latin@s with the goal of developing alternative strategies to globalization through solidarity networks promoting an education oriented towards social justice in Latin American nations and the representation of Latin@s as historical subjects.
Weyland and the Melassa Foundation have been partners with the Center for Latino Arts and Culture in the organization of its yearly Alternative Spring Break in the Dominican Republic.
Art Work